Warthog is a two-bedroom thatched chalet with a queen-size bed in the main room and two single beds (or 3/4 bed) in the separate bedroom. The bathroom has a shower, and luxury linen and towels are provided. Warthog has a small kitchenette with a fridge, kettle, crockery for tea and coffee, and a microwave. The lounge area has space for an additional bed, by prior arrangement only. The unit has a portable braai available on the semi-private patio and there is parking provided. Approx. 50 sqm.
*Note that all chalets are not self-catering. Tranquillity has a restaurant with menu and fully stocked bar for all drink and meal requirements. No alcohol will be sold to persons under the age of 18.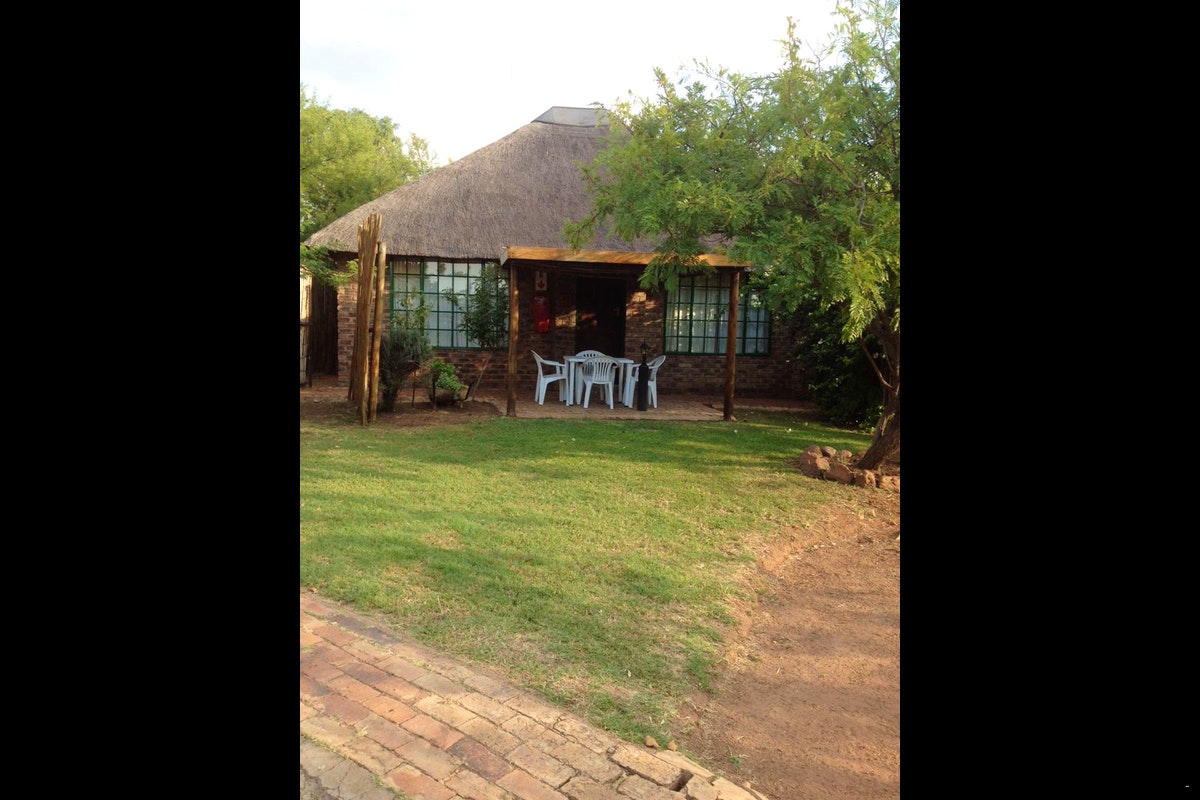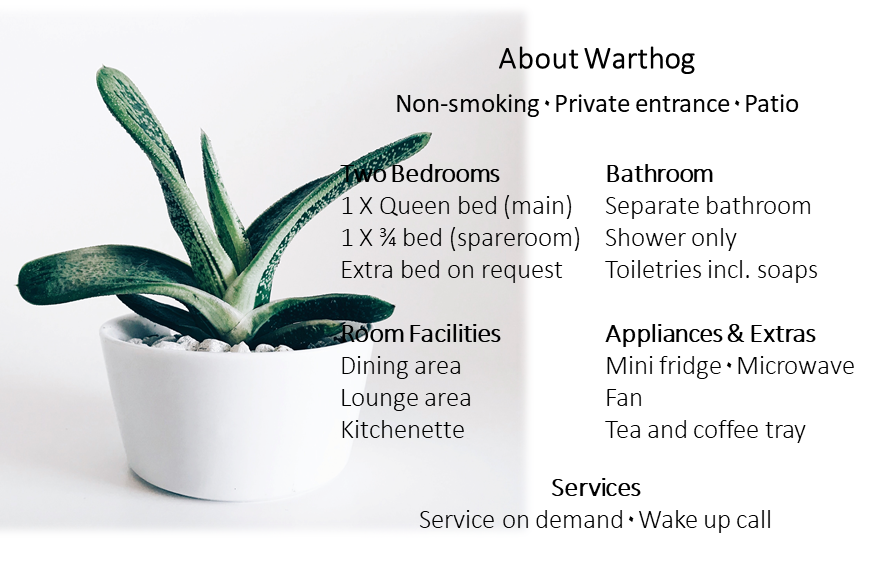 Cancellation Policy: Strict
1 month before stay date: 50% of deposit is refundable.
2 weeks before stay date: 25% of deposit is refundable.
Less than 2 weeks before stay date: 0% of deposit is refundable.
Click the reservation link below to confirm your dates and details to reserve this beautiful room. Note: You will be re-directed to our booking platform.